When you are looking for quality-level painting it is usually because you want to change the look of your space or improve your property's value. When you are looking for more than just a fresh coat of paint, you can still turn to Ultimate Choice Painters! We quality services and a strong work ethic to provide you the service that you need to update your floors or to complete you renovation project, from the installation of new cabinets to remodeling your home's bathroom, we are here for you. When you are able to work hand-in-hand with a business on your remodeling project, it ensures an open line of communication and superior service.
Kitchens have had a long and intimate history with homes, their structure and purpose have evolved with our lifestyles. Improve your kitchen's functionality and flow to make it a space that works for your everyday needs, whether it's storage, counter space or change the color to light up your space and adapt it to your personal style. Let us help you walk through it and make your ideas come true with the best finishes and excellent quality products.
Remember that remodeling your kitchen will also help you boost the value of your home. Small kitchen projects earn a return on investment of more than 83%, according to Cost vs. Value report from Remodeling magazine. That means for every $100 spent on the upgrade, a home's value increases by $83, on average.
Whatever your reason for remodeling your kitchen, we are ready to discuss ideas and options. ULTIMATE CHOICE PAINTERS has more than 13 years of experience working with local homeowners to renew, refresh and renovate their homes. Contact us today for a consultation.
One of the best ways to breathe new life into a home is to renovate your bathroom. A renovation does not necessarily mean deconstructing your bathroom completely by simply replacing your vanity or shower, increase your storage space, or change the color of the walls can dramatically enhance the look and feel of your bathroom. Of course, you can also opt to tear everything out and starting from scratch. It all depends on what you're looking to accomplish.
There are several reasons why you may consider renovating your bathroom whether you want to change the look of your space, add functionality, improve water and energy efficiency or make your bathroom safer, at ULTIMATE CHOICE PAINTERS we are here to hear you, give you expert advice and work alongside with you to achieve the best results. Let's get started! Call us today for a free estimate.
If you are looking for a practical but elegant renovation for your ceiling, at ULTIMATE CHOICE PAINTERS you will find the guidance and solutions you
need to make it happen. From popcorn ceiling removal, to a change of look through paint get in touch with us for a free consultation.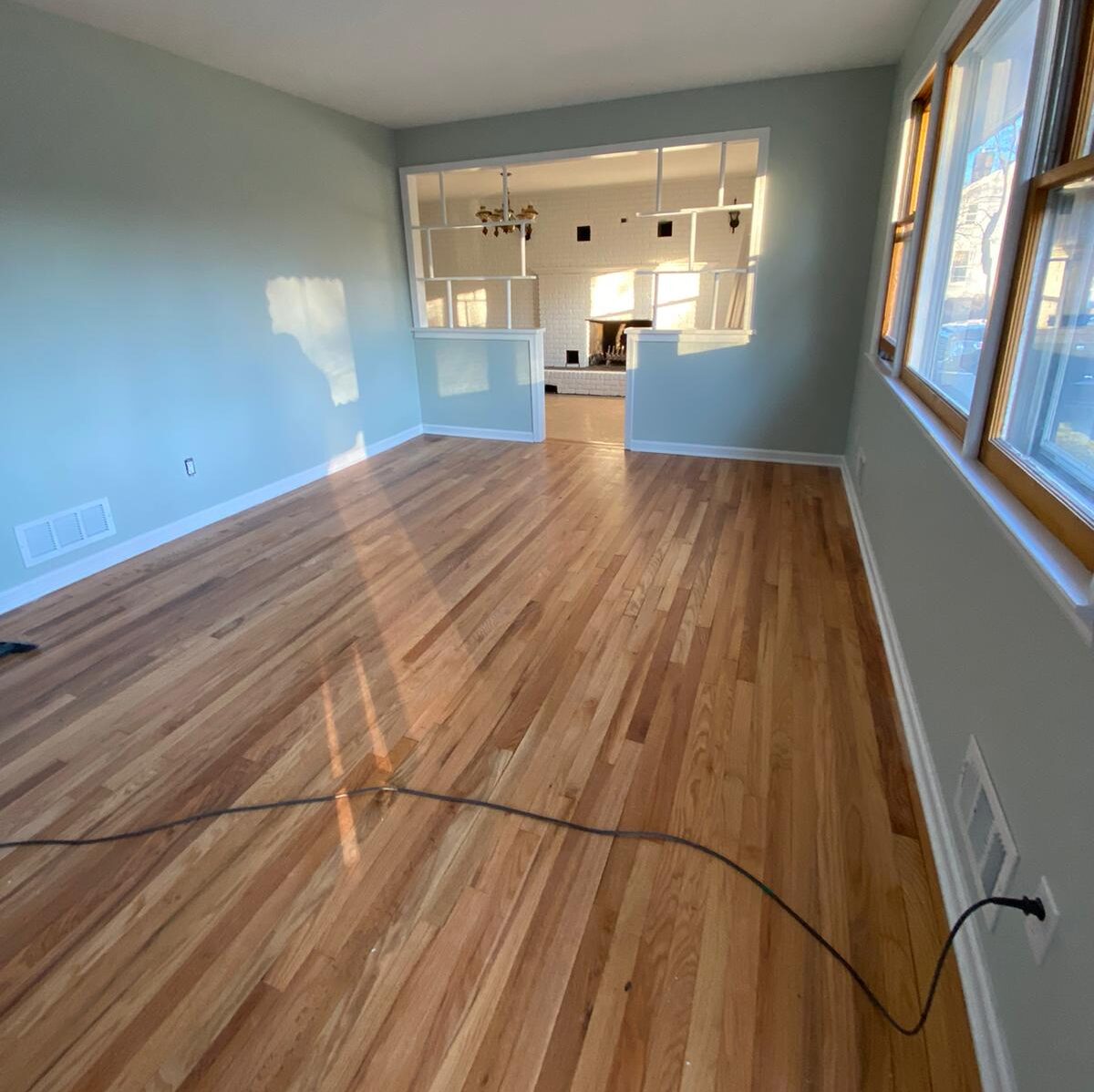 When you decide it's time to renovate your home, you have to plan a lot especially when it comes to flooring, not all flooring materials are suitable for every room in a home at ULTIMATE CHOICE PAINTERS we can help you narrow down your best flooring options based on your lifestyle, desired look or the particular needs and demands of your family.
We have wide of experience with this matter whether be sanding, painting or installing you floors we can assure you that you will love the end result and we will more than happy to take the time to help you, call us now for a free estimate.
If your existing deck has seen better days, then it may be time to consider a deck renovation project. From replacing rotted boards to re-framing your deck, a quality deck renovation can maximize your outdoor living space and increase your home's value.
We at ULTIMATE CHOICE PAINTERS will set forth a detailed schedule for the project, help you choose the best quality materials considering your long-term needs and keep you informed throughout the process. For more information about how to start your deck project contact us today.
ULTIMATE CHOICE PAINTERS will pressure wash your home or business, restoring them and making them look as good as new! Heavy coatings of dirt make paint and siding look dull, filthy, and cracked. From decks to siding, power washing is an effective, fast and environmentally friendly solution to improving your curb appeal.
Pressure washing before a new coat of paint is applied to your home or business is also important. Removing any dirt and grime from your property will give our paint the blank canvas it needs to look beautiful and last longer.